Your Digital Wingman for your
Clye introduces you to the right people and information so they achieve more Together.
Everything starts with a
Card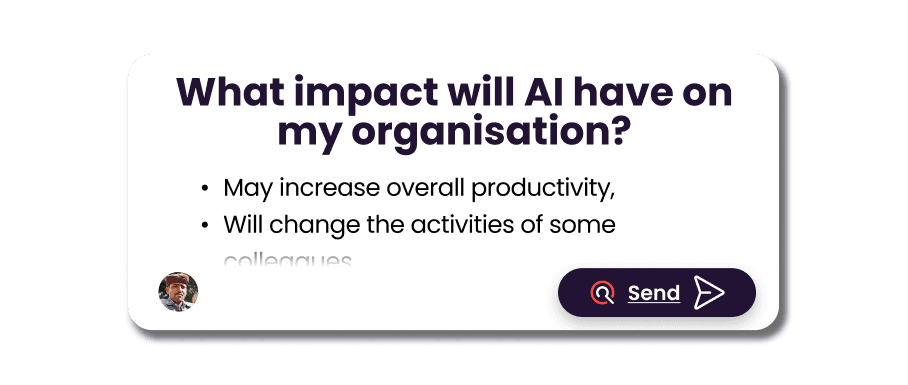 This is the foundation for all other actions in Clye
Communication
Share

You decide who is able to see your Card.

Spaces

A safe place to connect with like-minded people and make knowledge accessible.

Videocalls

Plan the topics of conversation in advance, signal your willingness to talk, and receive only appropriate video call requests.
Knowledge management
Suggestions

See similar Cards from you and others directly when writing.

Get connected

A self-learning workspace that automatically connects you to people and information.

Connect yourself

Define Cards and just let Clye make the rest of the connections.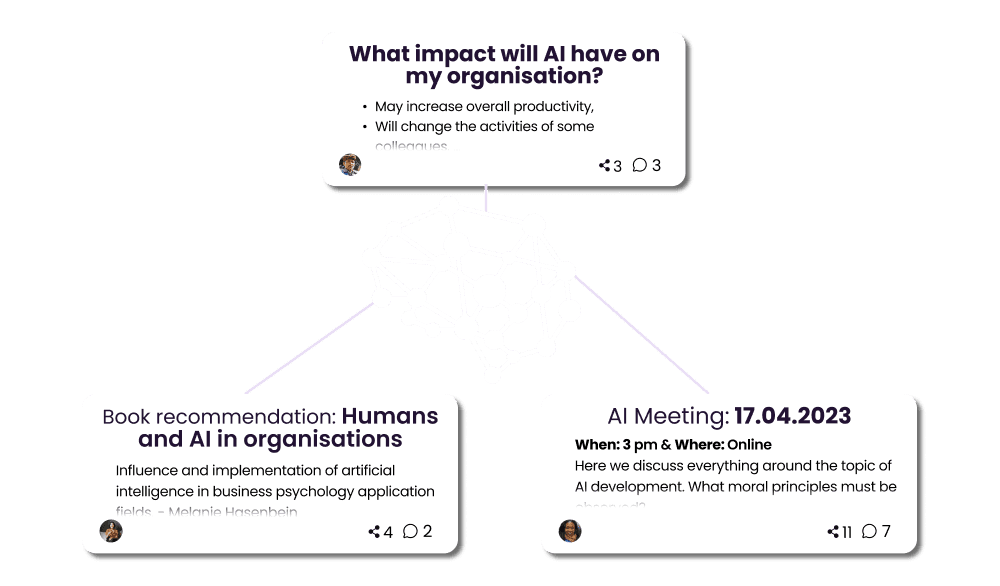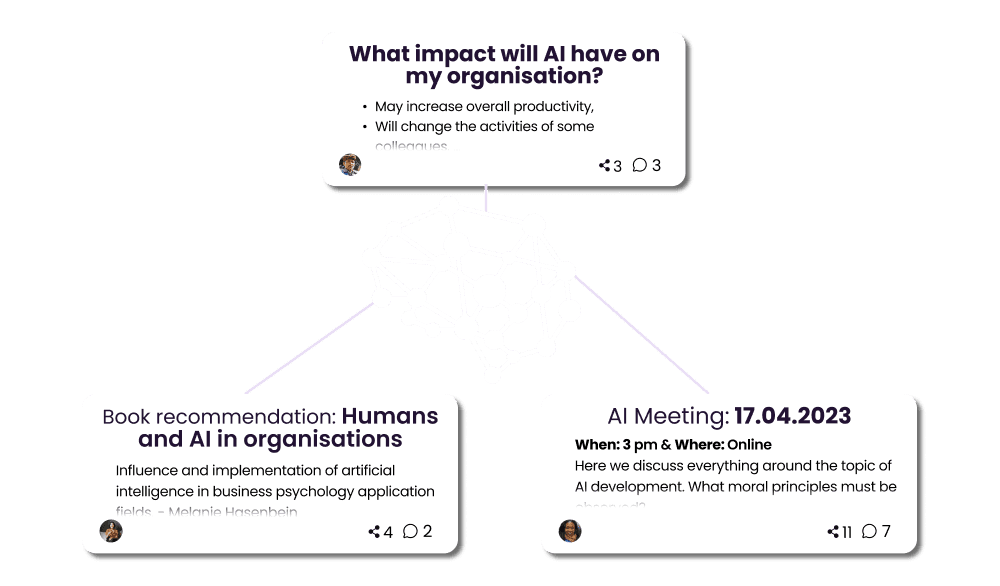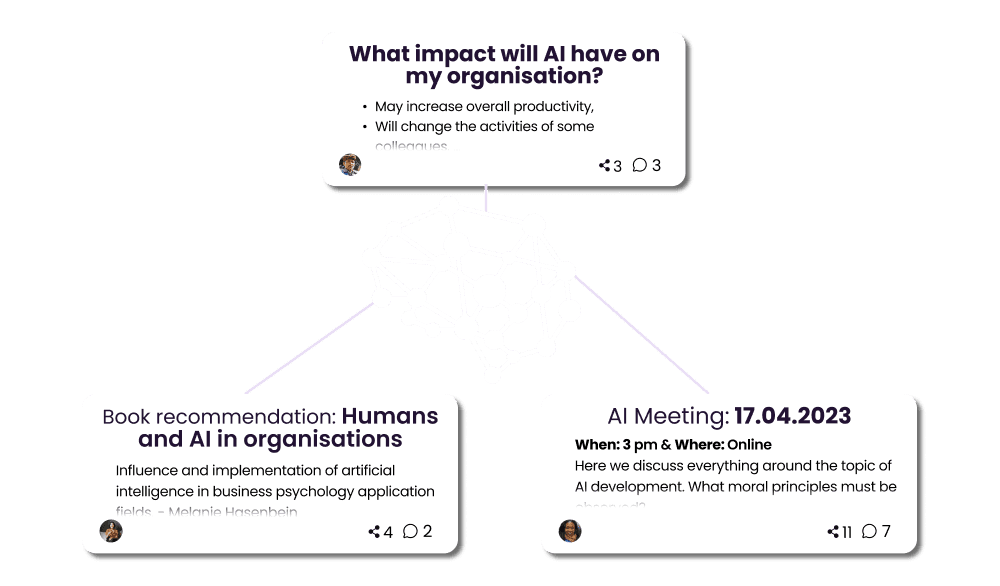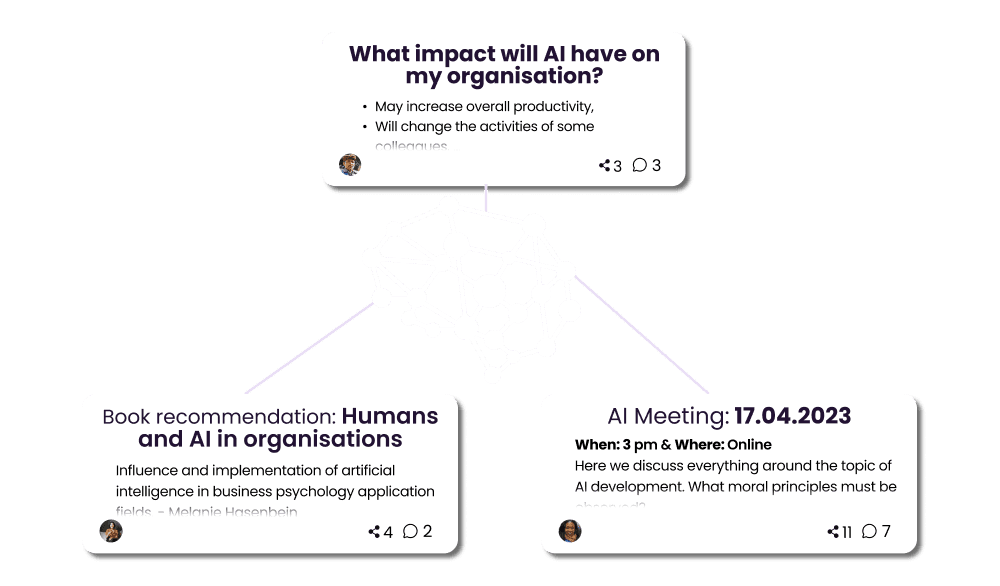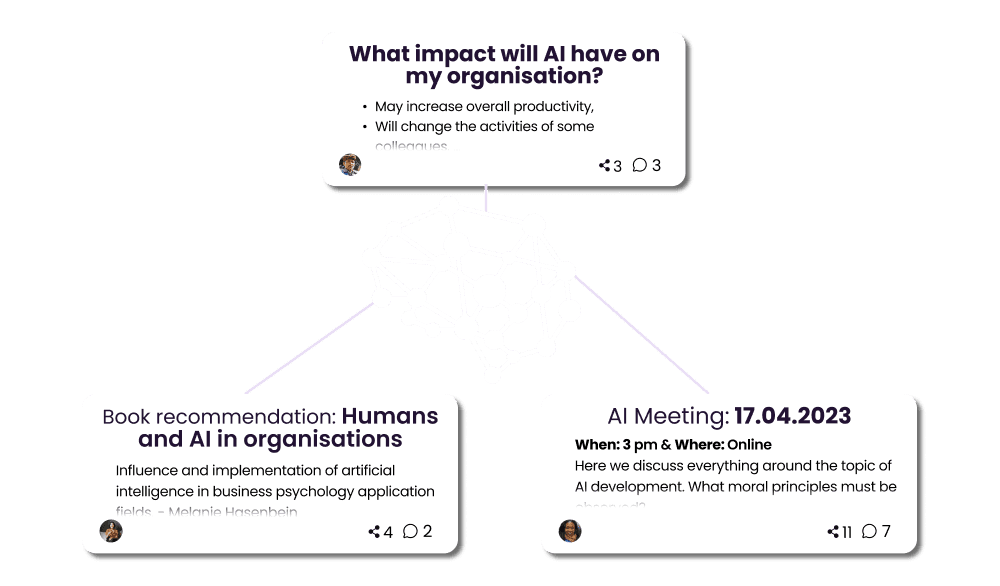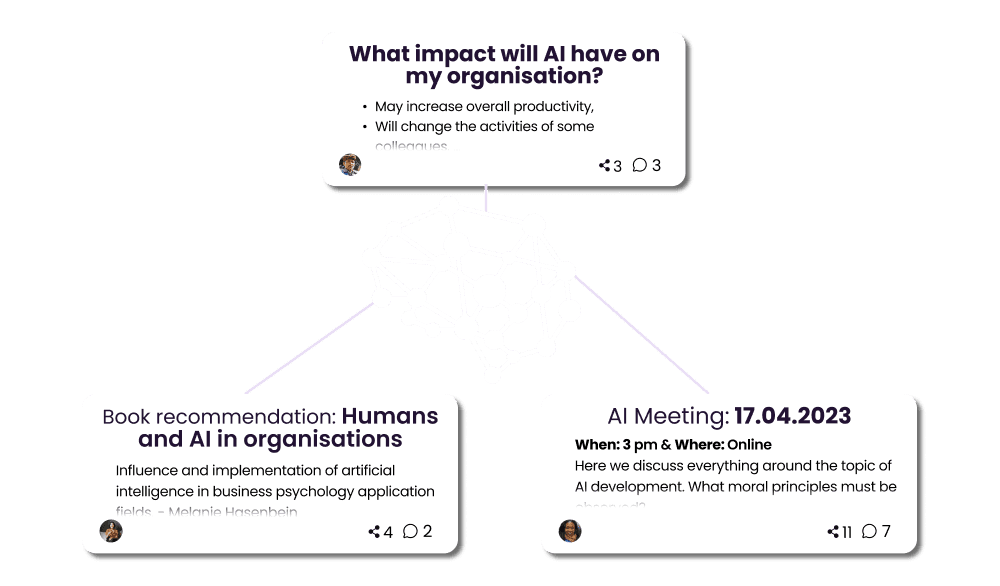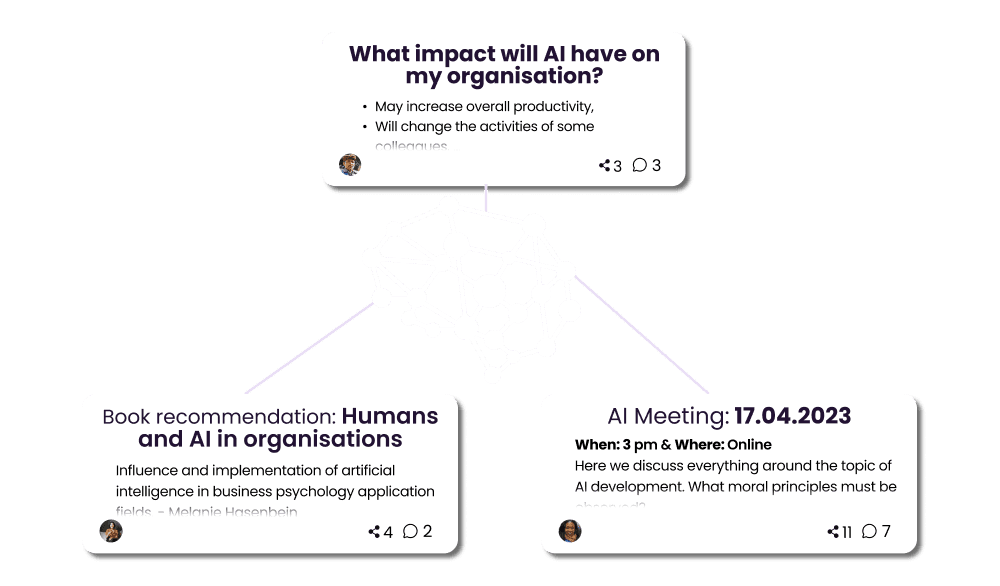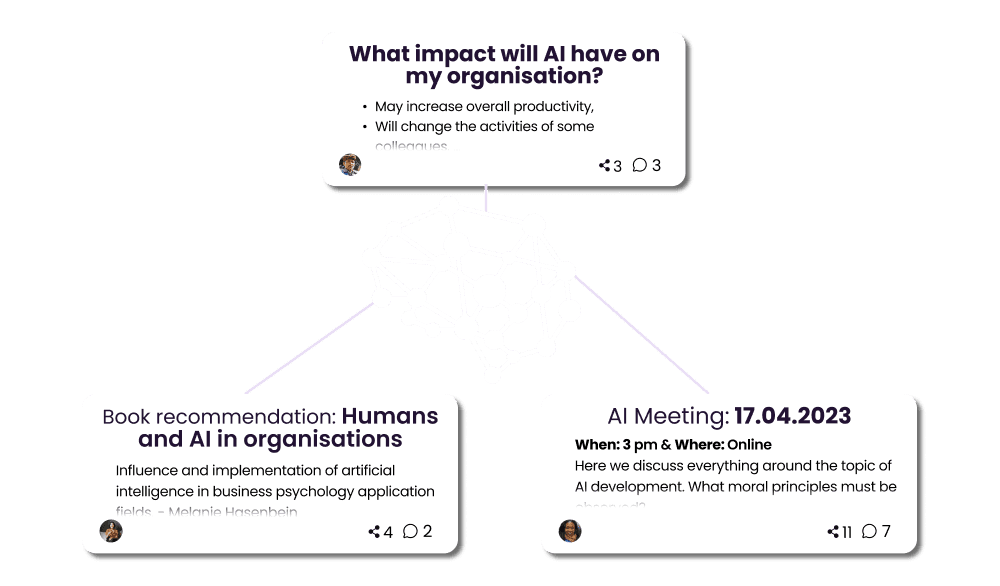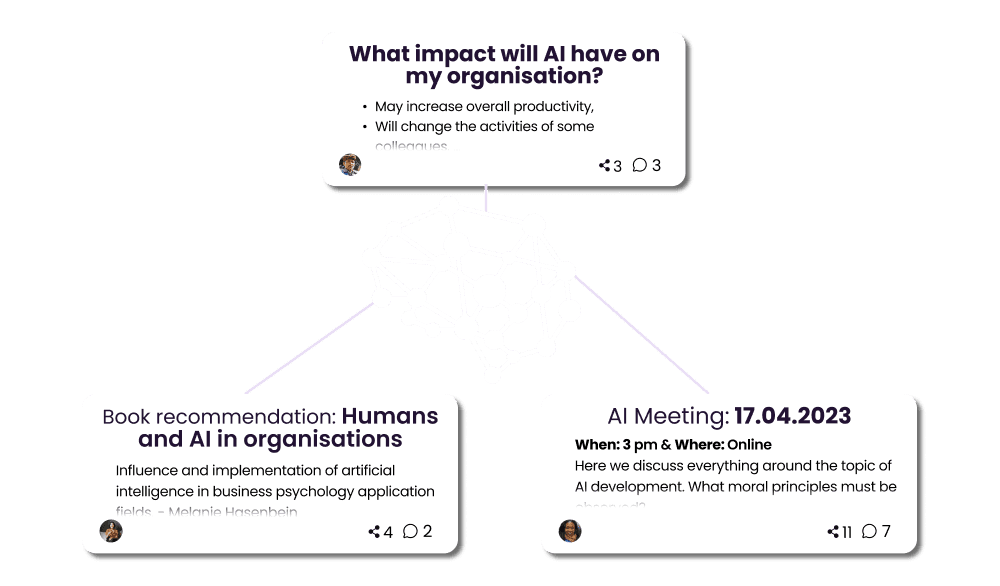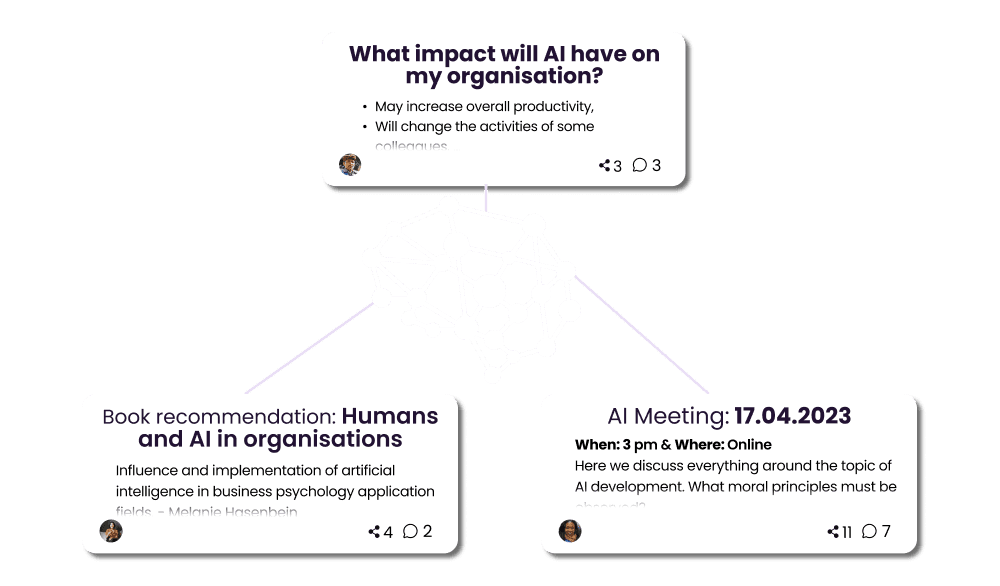 Networking
Profile

With every interaction, profiles are automatically expanded.

Discover

Explore your community and find people who match your interests.

Engage

Reach people in a variety of ways.
Own domain
Use your own domain and present your platform under your own brand name.
Widget for website
Integrate our platform into your website and offer your customers seamless and intuitive access to your knowledge management system.
Support
Benefit from our excellent customer support, which is always there to help you with questions and problems.
Own app
Offer your customers their own mobile app, published under your brand name.
Own theme
Customize the appearance of your platform to match your corporate identity and present yourself in your own look & feel.
Paywall
Make money with your knowledge management system and offer exclusive content to your customers for a fee.
Features upon request
According to your requirements we are happy to develop individual features for your platform.
Setup without programming
The setup of our platform is simple and fast without programming knowledge
These customers already trust us
"Clye helps me to find relevant contacts and build a strong community for the technology region of Schweinfurt. I can recommend Clye to anyone who wants to expand their network and use it more effectively"

"By using Clye as the platform for our we Female Founders program, our participants can network optimally, share their knowledge on an equal footing, and support each other in developing their own businesses further! Perfect!"
"Hub42 offers its members a platform with Clye for forming and supporting discreet and exclusive communities within the coworking community. It is important for us that users can quickly and easily find what they are looking for. The AI support plays a significant role in achieving this."

"Clye has developed a solution with us that is ideal for bringing students interested in starting a business into exchange based on their interests and abilities. Thank you very much for the uncomplicated and professional implementation and support!"

Data protection: Security from Germany
The protection of your user data is very important to us, which is why you can rely on the good old German data protection standards. We are located in beautiful Aschaffenburg in Bavaria and our data center is in nearby Frankfurt.